JUST SOLD!
9375 GULF SHORE DR. 504 NAPLES, FLORIDA
SEAWATCH CONDOMINIUMS
Luxurious Gulf Front Condo only steps away from Vanderbilt beach!
Wow I sold your neighbor's home for $1,100,000 only weeks after Hurricane Irma!
Sold in just 14 days! 94% list price, with all contingencies waived and cash offer!
Check out full virtual tour here!
Check out full details of condo here! 
That's great news for your home value!
FEATURED LISTING
9719 ACQUA CT #213, NAPLES FLORIDA 34113
TREVISO BAY
Golfer's paradise! Tastefully decorated turnkey furnished residence with 2 bedrooms and 2 full baths and private laundry room. This nicer Bellini model has a THIRD bay window in kitchen nook and has tile flooring throughout, as well as an extra storage outside unit. A good sized screened in patio lanai for incredible Florida outdoor living with easy access to yard. Perfect unit if you own a pet(s) or like to avoid stairs. This 2012 newer unit with stunning lake and estuary views includes bundled golf at the TPC (tournament players club) Arthur Hills designed Championship Golf Course and nearby sports complex with resort swimming pool, tennis courts, poolside cafe and so much more. Convenient and prime location close to downtown Naples, gulf beaches, fine dining, shopping, theater, or the white sandy beaches Southwest Florida has to offer, also close to Marco Island. This is also a great investment opportunity for investors looking to rent it out and make some extra money! Conveniently located right across from the satellite pool also makes this particular unit very desirable location wise! You don't want to miss this opportunity!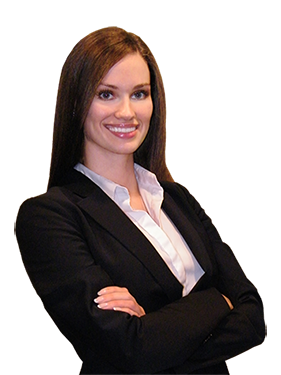 I have worked with investors, first time & high end buyers from Chicago to Naples; regardless the price or status, every customer deserves only the best. No matter how high your demands and expectations my mission statement is to deliver top quality results and excellent customer service.
ABOUT JESSICA
Hi, I'm Jessica LeClair – Trusted Naples, FL Realtor
With years of experience as a Realtor from Chicago to the Paradise Coast, also a graduate of media and communications from University of Illinois at Chicago, Jessica has acquired great listening and negotiating skills that are crucial in the real estate industry. Her philosophy as a Realtor means more than just a sale. It means to fully understand and be aware of her client's needs as well as wants. Jessica possesses these qualities: honesty, devotion and respect. In addition to these traits, Jessica is a fighter. She does everything in her power to ensure to be there for you one hundred and ten percent.
Contact Jessica LeClair today, let's sell your home or help you find your new home.
What are people saying about Jessica LeClair?
"I Just wanted to let everyone know who is looking into buying or selling real estate in the Naples area, that there is a Realtor you need to call by the name of Jessica LeClair. I used Jessica, sight unseen, by the recommendation of a dear friend. Seeing that I'm from Chicago, I was unaware of who was good and who wasn't in the real estate market. I struck gold! If you are looking for hard working, knowledge and diligence, look no further. My sale went smooth and would not hesitate for a minute to use Jessica for another transaction. If you want it sold, Jessica LeClair is the professional Realtor you're looking for.
Timothy M. Gill - Naples
"Jessica is always there when you need her! She had been helping us find a home for quire some time and is super patient and always helpful. When I email and text her… she immediately responds. I want a showing that day? She makes it happen! She makes me feel like I am her only client!"
T Spatara/ Northbrook
"Jessica helped me and my fiance purchase our first home. She was very helpful and resourceful. She worked with all our needs and did not put any pressure on us. Jessica was very honest and met with us each weekend to visit properties with no complaints (which included 1 and a half commutes). I recommend Jessica to my friends as well as anyone looking into buying or selling a home. Thanks to Jessica our home purchasing process only took 1 month and everything went smooth!"
J & A Suh / Elgin
"Jessica was a consummate professional throughout the entire home-buying adventure. We bought our last home roughly 17 years ago and the process has certainly changed since then. We were able to focus on just looking at the homes and deciding what we liked and didn't like without needing to worry about how to handle the next steps because Jessica was always there to provide that advise. Jessica was also very willing to work around our schedules and meet at times that couldn't have been very convenient for her, but she never complained. When the time comes to sell our house (we're still renovating the new one) maybe move to Naples, FL , we'll definitely call Jessica!"
Roger and Amanda, 2015, Barrington
"Jessica sold my condo and was always available when we needed her. She made the extra effort to find out the information from the Condo Association that was needed to sell. I would recommend her to anyone selling or buying a home. Thanks!"
"R Skibinski / Glenview
"Jessica eased my house buying experience jitters by getting to know and understand my needs. She allowed me the flexibility to consider homes without pressure, at the same time provide objective feedback. Moreover, Jessica was very responsive to any questions or concerns using common communication medium and walked me step by step through the many complicated forms and procedures. She provided contacts with the right people allowing me time to focus on houses. Like me, anyone's worries will be felt with warm and sensitive focus… Thanks Jessica!"
A.R. /Mount Prospect